OUR ROOMS
Did you know that you have a fantastic view of the Forggensee, the Alps and the fairytale castles of Neuschwanstein and Hohenschwangau from all of our rooms?
For the right setting for your event, you can choose from eight rooms for 55 to 1,355 people. Your celebration in the Festspielhaus will be an unforgettable experience.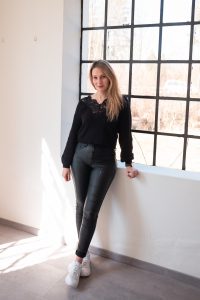 Are you planning a celebration or an event? Contact Me!
I will create an individual offer for your very special event.
Jana-Sophie Vöhringer
Event-Managerin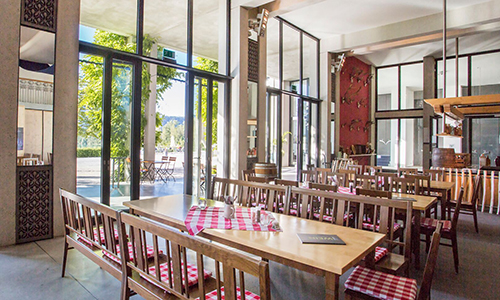 Restaurant
Neuschwanstein
During the winter, the Restaurant Neuschwanstein is housed in the »Theater bar«.
Up to 200 people
ground floor
Bavarian furnishing
with beer garden next to the lake
353 m²
up to 200 people
concrete floor
Terrace
price on request
Download ground plan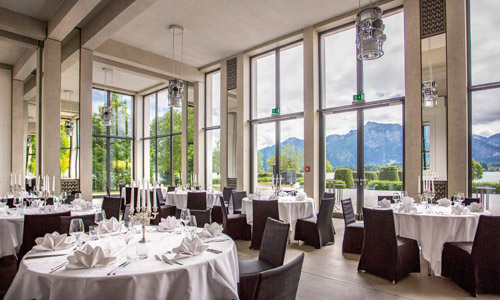 La Romantica
Up to 70 people
Romantic hall of mirrors in the north wing
ground floor
191 m²
up to 70 people
concrete floor
with lake terrace
price on request
Download ground plan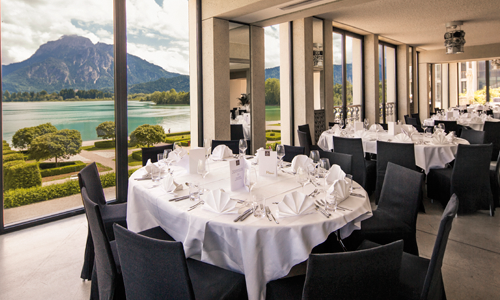 Panoramasaal
Up to 120 people
Dome hall
with roof terrace
first floor
special acoustics
250 m²
Up to 120 people
concrete floor
access to the roof terrace
price on request
Download ground plan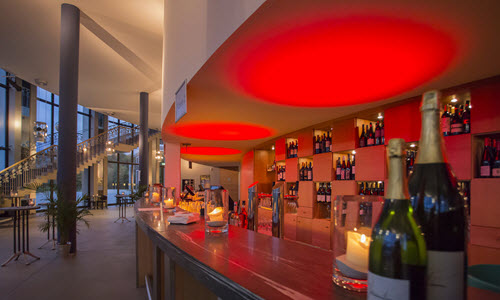 Theater bar
During the winter the Restaurant Neuschwanstein is housed here.
Up to 110 people
longest bar in Germany (22 meters)
ground floor
Comfortable lounge furniture
191 m²
Up to 110 people
concrete floor
price on request
Download ground plan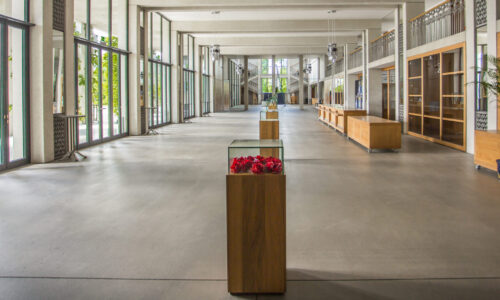 Foyer
Up to 240 people
particularly high, open space
ground floor
350 m²
Up to 240 people
concrete floor
price on request
Download ground plan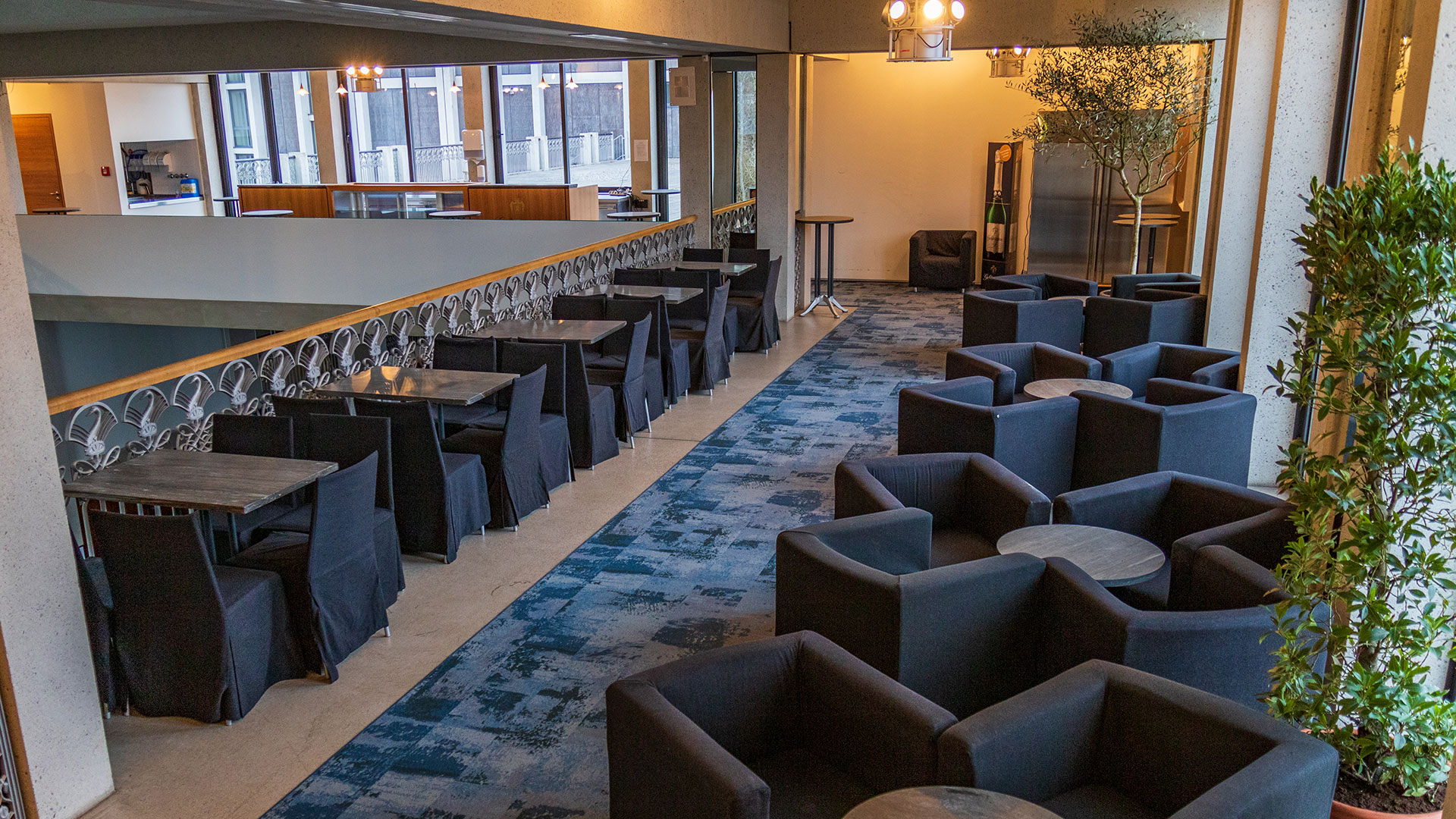 Geldermann Lounge & Terrace
Up to 120 people
first floor
access to the roof terrace
Located above the entrance hall
256 m²
Up to 120 people
concrete floor
price on request
Download Grundriss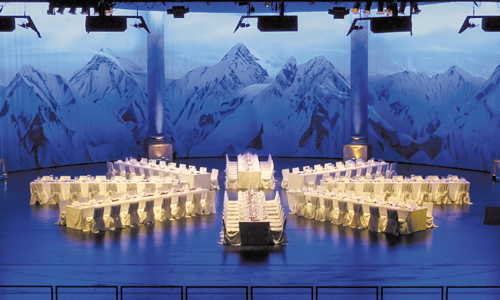 stage & theater hall
Up to 300 people on stage
one of Germany's biggest revolving stages
Stage with retractable water basin
Up to 1,355 seats in the theater hall
Up to 300 seats on stage
price on request
Download ground plan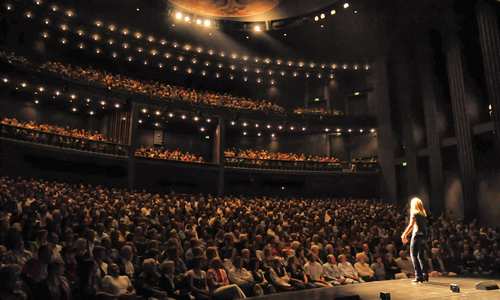 theater hall & stage
Up to 1,355 seats in the theater hall
one of Germany's biggest revolving stages
Stage with retractable water basin
Up to 1,355 seats in the theater hall
price on request
Download ground plan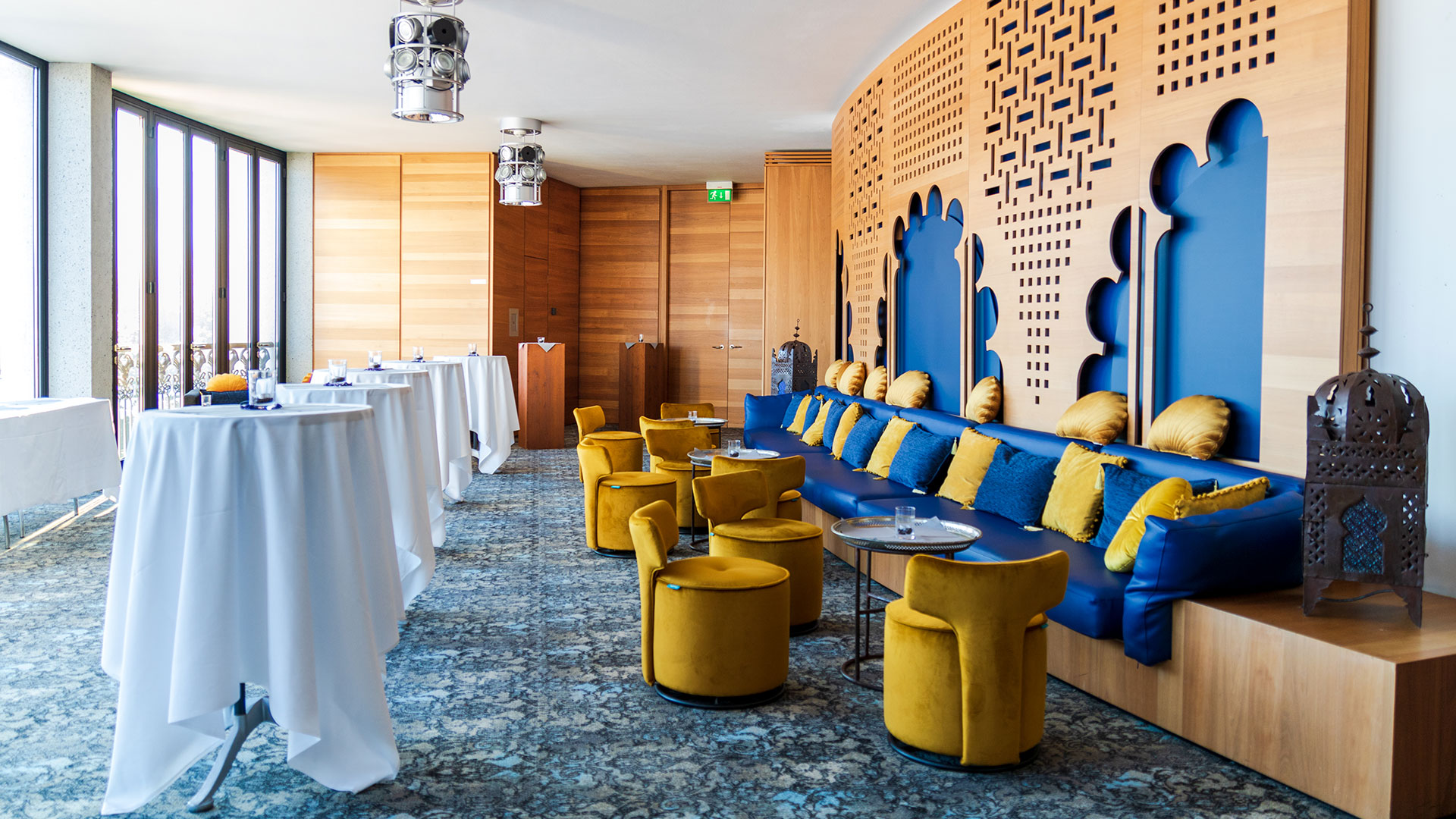 "Königsloge"
Up to 55 people
"Königsloge" in the theater with séparée
60 m²
Up to 55 people
well suited in combination with a theater performance
price on request
Download ground plan
Celebration inclusive services
Individual menu and detail arrangements
Competent wine advice
On-site visit
Laid table (round, oval or rectangular) with white tablecloths, cloth serviettes and stylish glasses, assembly and dismantling
Chairs with anthracite-colored covers (white chair covers for a surcharge)
menu cards
Free drinks at the rehearsal dinner
First class service by knowledgeable staff
ADVANTAGES
Parking and overnight accommodation in the immediate vicinity
Partner Portfolio